Our Training Programmes are designed to help teach your dog new tricks as well as enable your puppy or dog to socialise with other dogs. Using force free and positive only methods, our qualified canine behaviourist will ensure that your dog or puppy learns in the most suitable environment possible.
Home-based Individual Basic Obedience Programme
Three one-hour sessions
$450 per dog (districts 12 to 20)
$500 per dog (districts 1 to 11)
$600 per dog (districts 21 to 28 and Sentosa)
From $750 per dog (depending on location) for dogs with aggression
Home-based individual training works best if your dog is nervous, fearful or too excitable and distracted in an unfamiliar environment. This programme gives us time to teach your dog basic obedience skills at a pace that is least stressful for your dog. Socialization is also incorporated under close guidance and supervision in a real world setting so that you learn how to teach your dog good canine manners.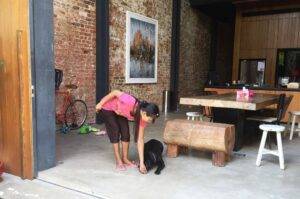 Basic Obedience and Socialisation Group Classes
$350.00 for a six-week course (one-hour per session) .
$250.00 for a six-week course (one-hour per session) for adopted dogs in HDB (ADORE).
Note: Only AVA accredited trainers can conduct this.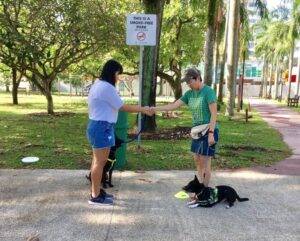 This six-week course is for dogs six months and older. There is no UPPER age limit, since it is NEVER too late to have a good canine citizen.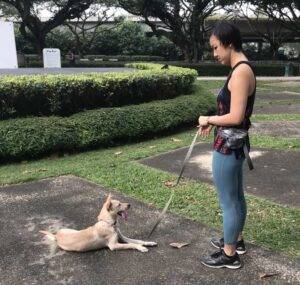 Get your dog used to walking on a leash, being handled for grooming and vet visits, and the basics of sit, down, stay and come when called. Common behavioural issues like housetraining, chewing, nipping and jumping will also be addressed.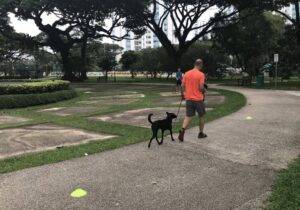 We will start with basic manners and problem behaviour prevention (or modification), and focus on appropriate social skills with dogs and humans during on-leash introductions and off-leash play. In addition to socialisation, this class covers basic obedience training (sit, down, stay, come, leave it, and loose leash walking) and problem prevention (biting, barking, chewing) using positive reinforcement.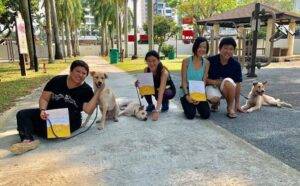 Puppy Start-It-Right Course
$450 for three one-hour sessions
$500 for a one-hour home-based session and six one-hour group sessions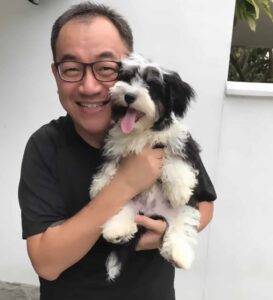 This course is designed for puppies so that they can get a head-start on their basic manners. The emphasis will be on fun, positive training in a relaxed setting. We will also address common issues like toilet training, puppy play nipping, separation anxiety and puppy teething.
Homebased Training Package
$1500.00 for a 10-day programme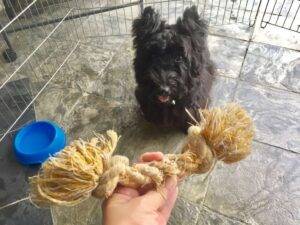 For the busy pet parent, you may opt for our trainer to train your dog in your house in this 10-day programme. All basic obedience commands will be taught. Your dog will also learn impulse control and good canine manners. Any other behavioural issues will be addressed as well. Just tell us your wish list. There will be at least one handover session where you will be taught how to get your dog to walk properly with you, and obey your commands.